[Mixtape] DJ Pretty Boy Tank, DJ Lil Keem, DJ Victoriouz - Lobby Runners (Hosted By PeeWee Longway)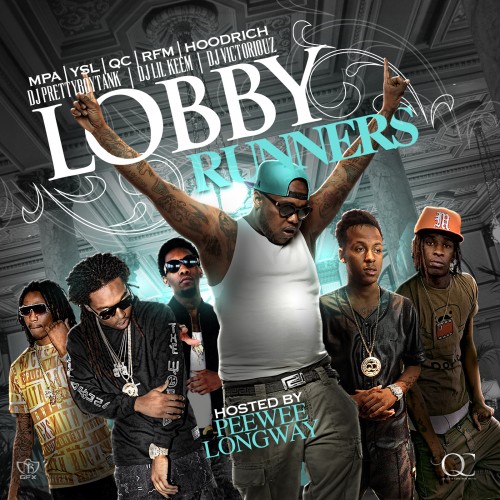 This is a solid mixtape it features new music & exclusives from Peewee Longway, Young Thug and few other hot artist. We've posted the full stream of the mixtape below also links directly to the new Peewee Longway and Young Thug tracks.
Stream and Download after the jump.
Download:
[Mixtape] DJ Pretty Boy Tank, DJ Lil Keem, DJ Victoriouz - Lobby Runners (Hosted By PeeWee Longway)
Download:
Migos (Feat. Young Thug) - YRN
Download:
Young Thug (Feat. Chinx Drugz) - Laugh
Download:
Peewee Longway (Feat. Migos) - She Know It
Download:
Peewee Longway (Feat. Rich The Kid) - 80's Crack
Download:
Peewee Longway (Feat. Black) - Honest
Download:
Young Thug (Feat. Peewee Longway) - Like A Thug
Download:
Peewee Longway (Feat. Migos & Skippa Da Flippa) - Gorgeous