[Mixtape] Waka Flocka – DuFlocka Rant 2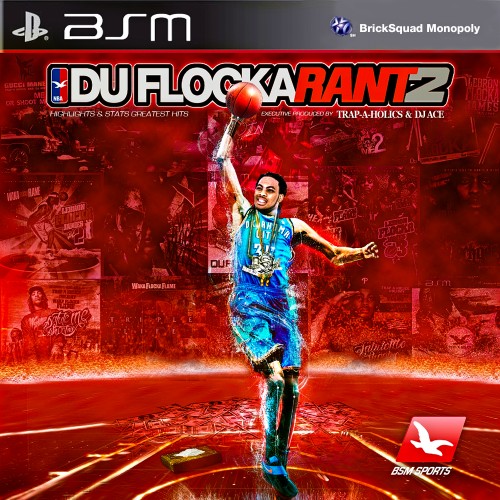 Waka Flocka Flame drops off his second installment in the "DuFlocka Rant" mixtapes series. Trapaholics and DJ Ace handle the hosting duties, while features come from Wooh Da Kid, Gucci, Young Scooter Lil Wayne and more. A lot of 808 Mafia & Lex Luger production is always a good recipe for real trap shit.
Listen and download after the jump.
Download:
Waka Flocka – DuFlocka Rant 2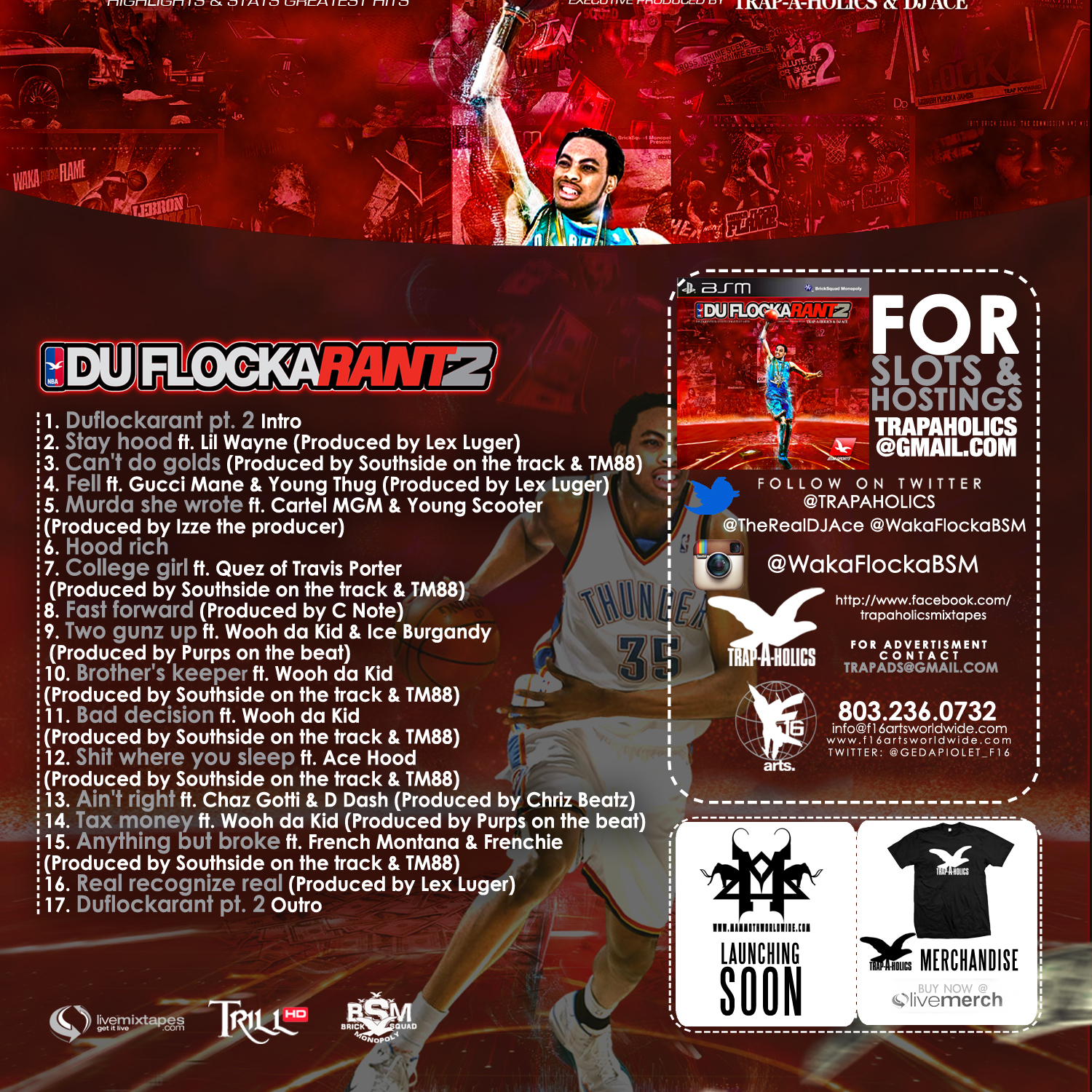 01. Waka Flocka Flame - Duflocka Rant Pt. 2 Intro
02. Waka Flocka Flame - Stay Hood (Feat. Lil Wayne) [Prod. By Lex Luger]
03. Waka Flocka Flame - Can't Do Golds [Prod. By Southside On The Track & Tm88]
04. Waka Flocka Flame - Fell (Feat. Gucci Mane & Young Thug) [Prod. By Lex Luger]
05. Waka Flocka Flame - Murda She Wrote (Feat. Cartel MGM & Young Scooter) [Prod. By Izze The Producer]
06. Waka Flocka Flame - Hood Rich
07. Waka Flocka Flame - College Girl (Feat. Quez Of Travis Porter) [Prod. By Southside On The Track & Tm88]
08. Waka Flocka Flame - Fast Forward [Prod. By C Note]
09. Waka Flocka Flame - Two Gunz Up (Feat. Wooh Da Kid & Ice Burgandy) [Prod. By Purps On The Beat]
10. Waka Flocka Flame - Brother's Keeper (Feat. Wooh Da Kid) [Prod. By Southside On The Track & Tm88]
11. Waka Flocka Flame - Bad Decision (Feat. Wooh Da Kid) [Prod. By Southside On The Track & Tm88]
12. Waka Flocka Flame - Shit Where You Sleep (Feat. Ace Hood) [Prod. By Southside On The Track & Tm88]
13. Waka Flocka Flame - Ain't Right (Feat. Chaz Gotti & D Dash) [Prod. By Chriz Beatz]
14. Waka Flocka Flame - Tax Money (Feat. Wooh Da Kid) [Prod. By Purps On The Beat]
15. Waka Flocka Flame - Anything But Broke (Feat. French Montana & Frenchie) [Prod. By Southside On The Track & Tm88]
16. Waka Flocka Flame - Real Recognize Real [Prod. By Lex Luger]
17. Waka Flocka Flame - Duflocka Rant Pt. 2 Outro